Description
Forky is a venture backed, fast growing food-tech company.

By leveraging technology, Forky aims to be the go-to brand for your daily food, offering healthy and delicious dishes in the most convenient way!
We believe that high quality meals should be available to everyone and we are looking for talented individuals who want to make people happy through food.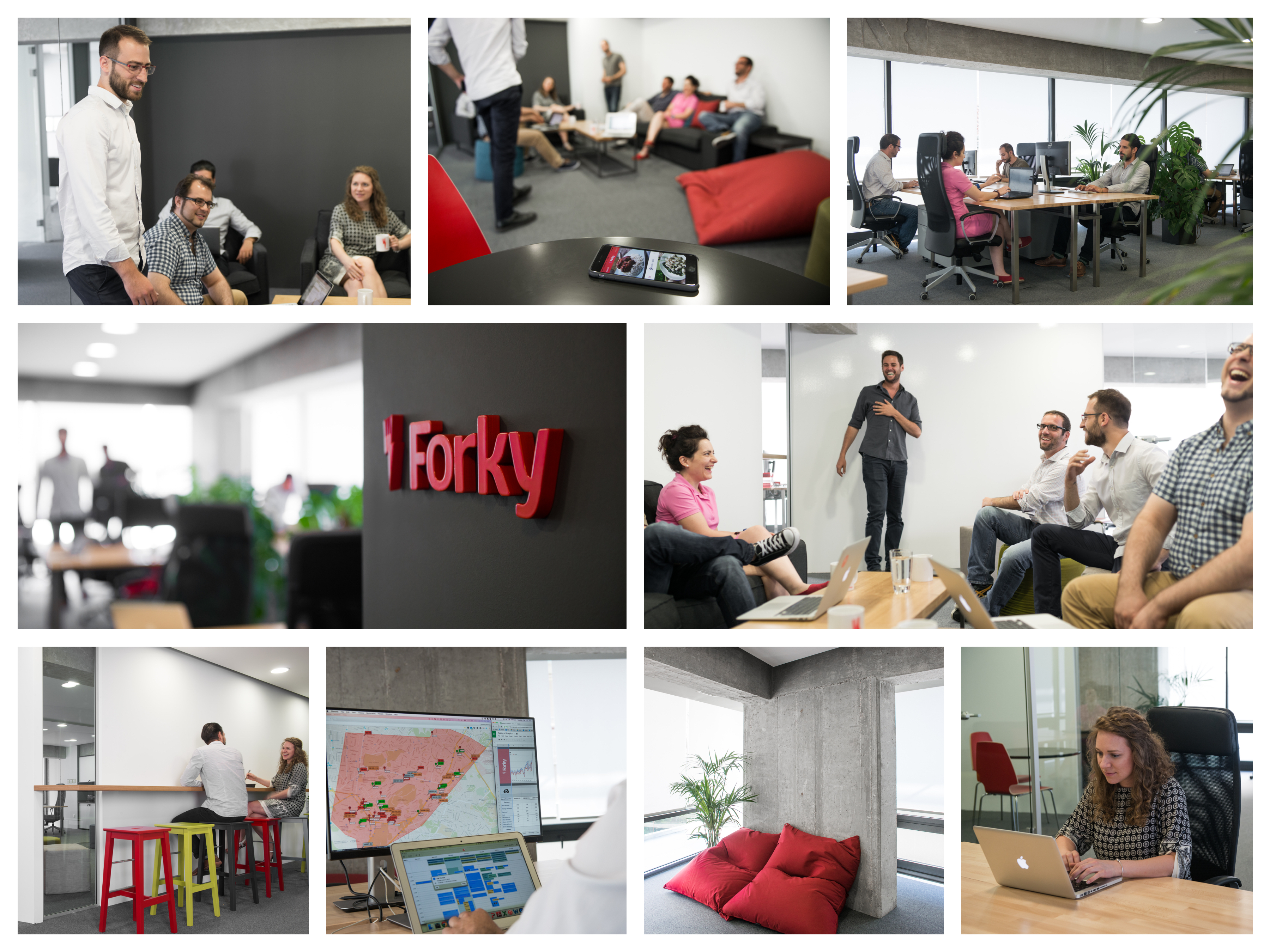 What you'll do
We are now looking for an experienced software engineer with a passion for solving interesting problems. As a leading member of our team you will own your goals and have a chance to make a direct impact to the business.
Forky's backend combines cutting-edge technology and research into a sophisticated routing algorithm that powers our logistics model.
Our technology stack is based on PHP with the Symfony 2 MVC framework and our infrastructure consists of both dedicated servers and servers running on AWS. We extensively use RESTful web services both in our web product and our Android and iOS applications. Some of the development platforms we use include NodeJS, React, jQuery, Redis, New Relic, Sendgrid, and Twilio.
Among others, your role would include:

Building new product features for both our customers and our operations teams.
Helping shape Forky's technical direction - we are an agile company, and all our members have meaningful impact on the company's direction.
Nice to have

Full-stack development experience.
Good understanding of software development management methods (especially Agile development) and quality assurance processes.
Business Acumen: Ability to understand requirements beyond the written word and design flexible and simple solutions.
Further, mobile development experience or an interest in combinatorial and continuous optimisation problems and heuristic / meta-heuristic algorithms will be considered a bonus.
Requirements
2+ years of programming experience in PHP, Python, Ruby or similar
Experience with at least one object oriented web framework (preferably but not necessarily Symfony, Silex or Laravel)
Good working knowledge of at least one version control software (Git, SVN, Mercurial etc.)
A firm grasp of multi-threading, database contention, and object-oriented design
Benefits
Extremely competitive salary based on experience
Generous stock option plan based on experience
Ownership of goals and a direct impact to the business
Help guide the future steps of one of the most promising companies disrupting the food delivery market
A fun and friendly working environment with sharp and motivated co-workers
Hardware equipment of your choice
Delicious forky meals everyday